Originally from Russia, but Brazilian in her heart Svetlana is the administrative manager of the school. She came to Brazil aiming to get to know the roots of Capoeira (Brazilian martial art) and to learn Portuguese. Since then Brazil never let her go back.
Márcia is fan of Portuguese language. She also teaches Portuguese at secondary school, and knows all the peculiarities and regularities of the language. She will resolve all your most difficult doubts about grammar.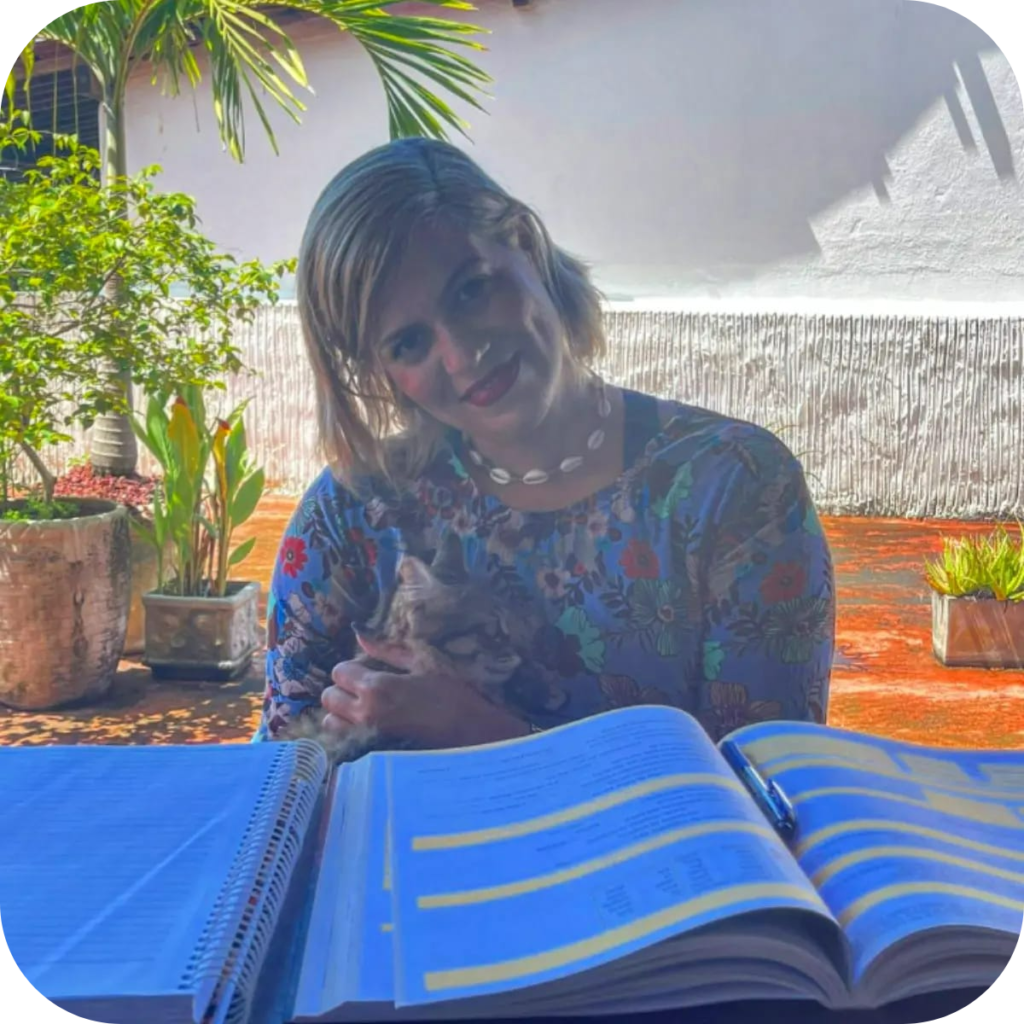 Rosana has very special caring and motivating teaching style. Her lessons are almost therapy, your self esteem and motivation go high, and so your learning abilities too. She is also specialist in Portuguese lessons "on the field" – what about having a lesson on the beach or city park?