We offer internships and volunteering positions at local NGOs and companies with social focus. Below you will find some companies we are working with. Most of the companies don´t have a special trainee-program, but you can apply to participate in current projects and learn new things by doing them. It doesn´t matter if you have specific knowledge in the field of work – your motivation and interest are more important! However you need to be fluent in Portuguese, if you aren't you might want to book one of our Intensive Portuguese Courses in Brazil.

Instituto Eco Engenho
Working with solar energy and other sustainable technologies, Eco Engenho created projects that brought progress to a poor community in the poorest region of Brazil. The main objective of the projects is to raise the family income and attract attention of the government and other NGO´s, allowing the communities to be self-sustainable.
Working areas: agriculture, rural economy, farming, construction, SME development, consulting, marketing.
Internship Tasks: Depending on the experience and interests interns can participate in current projects
Instituto Naturagro
NGO that helps to improve the life standards of farmers families, urban workers, fishermen and native Indian populations in the northeast region of Brazil by means of training and consulting them how to use proper technology in a sustainable way as well as teaching them business basics.
Working areas: agriculture, rural economy, farming, construction, SME development, consulting, marketing.
Internship Tasks: Volunteers can participate in the field work – work with small rural enterprises as consultants, optimising and improving their business models, business and operation processes, marketing strategies. Or work in the office and perform administrative tasks. Currently volunteers are wanted for improvement of the web page (translation to English, optimising the structure and content); development of the Data Base of the projects; fundraising and search for partners.
Comissão Pastoral da Terra (CPT)
The CPT´s aim is to strengthen and enforce political rights of the rural population particularly concerning the agrarian reform. Their daily tasks include a wide range from public relations over political education and mobilization to agrotechnical advice for landless families and small-scale farmers. Currently the CPT accompanies about 2.000 families in 34 rural settlements all over Alagoas (northeastern state in Brazil).
Working areas: social movement, political education/mobilization, rural communities, agriculture, alternative/rural economy.
Internship Tasks: Interns and volunteers can participate in the office work in the headquarter in Maceió, performing administrative tasks and helping organize and realize political events. But there will also be the possibility to get to know the rural settlements. Currently volunteers are especially welcomed for improving the internet presence, providing archiving work, fundraising and implementation of alternative forms of agriculture, but are also invited to bring own ideas about their assistance.
NEAFA
Abandoned animals shelter. NGO promotes well-being of domestic animals through environmental education, actions on encouraging the animal adoption, veterinary help to sick animals. The scope of activities is very interesting, however there is not enough staff for the amount of work and volunteers are always very welcomed.
Working Areas: biology, veterinary
Volunteering Tasks: Volunteers can assist by washing of animals, general cleaning of space where animals are kept, reception of sick animals, going for a walk and playing with dogs as well as assistance by organizing adoption fairs. In addition to the project there is a possibility to assist by zootherapy (therapy with a help of dogs) and learn some dog training technics.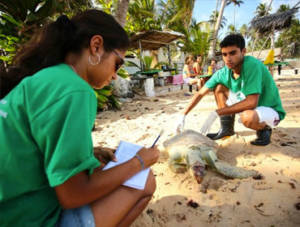 Instituição Biota de Conservação
NGO which aims to promote the research, conservation and protection of marine fauna and flora through different projects and actions.
Working Areas: oceanography, biology, veterinary, marketing, fundrising, conservation
Internship/Volunteering Tasks: Volunteers can assist at daily work like conducting beach patrols searching for animals in trouble, guard tortoise eggs, help in organising seminars and events. As well as work on business development, especially fundraising and marketing.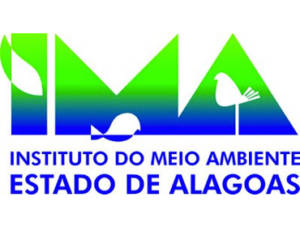 Instituição do Meio Ambiente
Institute of the environment of Alagoas promotes research, conservation and protection of the fauna and flora of the state Alagoas through various projects.
Working Areas: biology, conservation, geography, ecology
Internship Tasks: Depending on the field of study and interests interns can take part on the current environmental projects such as Construction of herbarium of the northeast region of Brazil, conservation of the forests of Alagoas, monitoring of coast region, preservation of sweet water sources, environmental education at schools, preservation of flora and fauna of lagoons of Alagoas.
Plus Agência Digital
Professional advertising and graphic design agency. One of the biggest and most successful at Maceió. "Libertade para criar, ousadia para inovar conhecimento para acertar!" (Freedom to create, courage to innovate, and knowledge to achieve) Under this motto 6 years ago was founded Plus Agency. Since then the company was constantly growing and developing projects according to newest concepts in web design.
Working Areas: advertising, web design, photography, digital design
Internship Tasks: Depending on the experience and interest students will participate in current project in the areas of digital design or web development.
Capoeira therapy
Is a therapy project where Capoeira (traditional sport in Brazil) is used as a therapy for a patients with mental and physical disabilities. Capoeira is a mixture of marital art, game and dance and involves a lot of interaction with a partner – more mental than physical. Music also plays significant part in the practice. Playing musical instruments and singing complete this multidimensional therapy approach.
Working Areas: psychology, psychotherapy, Capoeira, pedagogy.
Volunteering Tasks: Assist during the Capoeira classes for elderly people and people with disabilities, play instruments, interact with patients.
Associação de Equoterapia de Alagoas
This association deals with Hyppotherapy, a therapeuthic and educational method which works with the relationship between the patient and the horse. It is a multidisciplinar approach which involves education-, health- and horsemanship- specialists.
Working Areas: psychology, psychotherapy, alternative medicine, horsemanship, pedagogy.
Internship Tasks: Assist during the session, take care of therapy-horses.

Pro Amor
All-day kindergarten which takes care of 80 needy children from 0 till 6 years old.
Working Areas: pedagogy, education.
Volunteering Tasks: Take care of the children, entertain, devote attention, plan different activities with them, help by preparing lunch.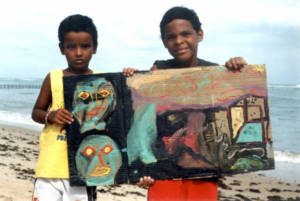 Casa da Arte
NGO which combines art gallerie of the young painters and art center for kids offering workshop and courses of music, painting, etc. Located in Garça Torta – 5 minutes from our house.
Working Areas: art, applied art, pedagogy.
Volunteering Tasks: Implement all kinds of your own creative ideas – organize painting workshop, dance classes, English classes etc.
Maple Bear
Network of bilingual schools which provides an innovative early childhood and elementary education based on a methodology developed by Canadian experts on education. It posses more than 60 schools throughout Brazil, and over 20 worldwide. Maple Bear Maceió is the first bilingual school in Maceió and currently is in the mode of start-up.
Working Areas: pedagogy, education, marketing and design, administration, entrepreneurship.
Internship Tasks: The interns have a chance to participate at the initial steps of school opening and get an experience of working in a start-up environment. Creativity, new ideas and initiatives are very welcomed. Especially wanted are interns in the area of marketing and design to help to promote the school in Maceió. As an assistant teacher interns have the possibility to learn the effective Canadian teaching methodology used at Maple Bear schools.
Criativitá
Brazil is famous for its creative parties and events. Here you have the possibility to learn from the world experts to organise events
Working Areas: design, event management
Volunteering Tasks: Assist in organising events for kids – plan, design, perform!
Public School
Though Garça Torta is a city district it has a village vibe which influences the only school here. The children are often the work force helping their parents with countryside housekeeping and therefore often miss the school classes. Moreover the lack of good teachers and structure makes the learning process very slow and ineffective. The work of volunteers and interns though quite hard and challenging in this environment makes significant impact – the children as well as the teachers at school become more open minded and motivated.
Working Areas: pedagogy, education.
Internship Tasks: Assist teaching classes, plan and perform extracurricular activities.
Application Procedure for volunteering or internship: choose one-two projects which correspond to your interests and skills. Send us your CV and motivation letter, indicating your objectives, areas you want to work at and dates of your availability. We will check with the organisations if your profile and goals match to the current projects and as soon as we have a response we will get back to you.
DONATE SUPORT, DONATE IDEAS….
Our idea about internships was inspired by the the work of Bunker Roy with his "Bare Foot University".
Be prepared that most of the theories you have learnt at normal universities will not work in Brazil, but you will discover some other ways to do things which people without any degrees have created naturally. These ways are not taught at universities. Well..probably at "Bare Foot University" they are. Be open to them, think out of the box and you will get a lot from this experience. Watch the video to get an idea what are those ways.